We are Australian Shepherd Breeder located in the UK, dedicated to the breed standard and to raise dogs at the full potential. Our goal is to keep the breed healthy, with temperament and structure within the standards required by the Fédération Cynologique Internationale (FCI) / American Kennel Club (AKC). We take desensitization and socialization very seriously by working with puppies from the day they are born and we invest a lot in finding the best possible match between each pup's personality and the demands of their potential new owners. We operate under the Syntropy kennel name registered with The Kennel Club with which we are affiliated, we are member of the Australian Shepherd Club of the UK (ASCUK) and member of the National Australian Shepherd Association (NASA) always breeding within the required standards. We are passionate about the Australian Shepherd breed, especially each one of our puppies. It's not easy to let them go, but selecting new owners very carefully and keeping in close contact makes it possible, otherwise we'd keep them all with us! If you come to the Walden Family, you can be sure that we will keep in close contact throughout your puppy's life.
We are a couple in love with what we do, determined to produce the most amazing Australian Shepherds and give them the best possible life. I, Gilberto Pompeu, grew up surrounded by animals and dogs always occupied a special place in my heart but it was only when I became a biology student when I decided that I would become Australians Shepherd Breeder, what I'm sure I'll do all my life. This breed that besides being beautiful is very intelligent, resistant, strong and with an incredible personality has become my focus, almost an obsession which led me to a lot of study and research and the contact with Marcia Bertero from the Kennel Wind Spirit a amazing breeder with several important international conquests and with her work very well marked in the history of the breed wich luckily develops her work in São Paulo – Brazil, a city close to my hometown, only 6 hours by car, what made us partners in this my project and more than that, great friends.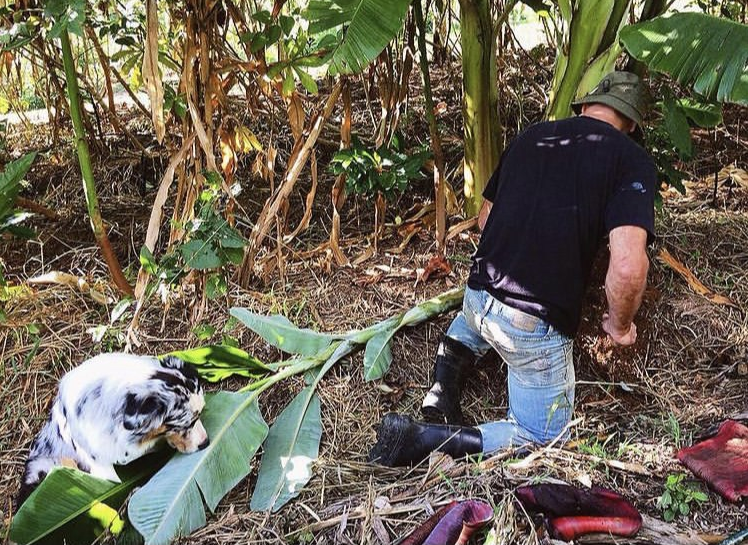 We at Walden Kennel owe a lot to the careful advice from Marcia e Beatriz Bertero and to everyone from the Wind Spirit kennel team. In 2016, Jéssica Pompeu, my wife and great partner, and I got Thoreau for our family, which only increased the excitement, dedication and passion for this project. In 2018 we started moving from Rio de Janeiro here to Cambridge, already with Emma in our family. Currently we are a small kennel, with only one couple, but because we decided to do this way, little by little, because we believe that a lot of learning is achieved during the process. We intend to continue fixing our roots here in England, most likely moving a little more to the countryside and continue improving and expanding our kennel, but without haste and always with each step very well thought out before being taken.
Sign up to receive news and updates about our Australian Shepherds